Fire Fighting
Each year fire is responsible for billions of dollars of loss and damage within worldwide, not to mention the often sad loss of life which can have devastating effects on families and businesses.Whatever your particular requirement, be it a simple conventional system or a complex analogue addressable system, it is important to choose a company who understands the requirements and has the technical ability and resources to undertake the project. The company must have the support service to ensure compliance with requirements both during installation and for ongoing maintenance. STME is such a company.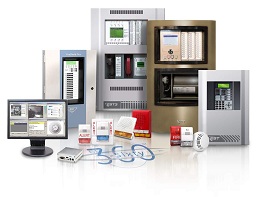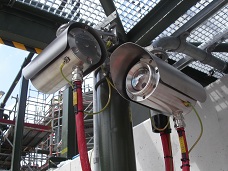 Of course the early detection of a fire is just part of a fire risk reduction strategy - once a fire has been detected occupants will need to be alerted and if necessary, evacuated whilst simultaneously the fire should be suppressed and extinguished. Occupants can be alerted by a number of different methods such as traditional fire bells and sounders together with visual indicators such as fire strobes in areas of high ambient noise. STME can provide solution for these needs. In adition STME can supply PA/VA voice evacuation systems and emergency lighting systems to assist with the safe evacuation of any building or complex.
STME can also design a wide range of water extinguishing systems and also gas extinguishing systems to suit almost any risk as well as the revolutionary OxyReduct® system which is not an extinguishing system but a total fire prevention system ensuring an area is constantly protected and a fire cannot even start - ideal for sensitive or risk environments such as computer centers, IT rooms, telecommunication centers, bank vaults and even vulnerable warehouses. Heat and smoke detection, flame detectors, smoke beams, gas detectors, air sampling and wire free systems, automatic door and ventilation operations, intrinsically safe systems, controls, mimics, audio and visual warnings, water extinguishing, gas extinguishing and OxyReduct® inert fire suppression, together with remote monitoring and fire brigade signaling systems - whatever the requirement STME have the experience and the solution.