Perimeter Intruder Detection System (PIDS)
The level of protection afforded to any given building or area is normally determined by the level of risk from intrusion or other criminal activity and ideally will comprise of several different but complimentary layers of protection. In this respect Perimeter Intruder Detection, in its various forms, is the ideal 1st level of protection providing both an early warning of attempted intrusion as well as deterring / delaying entry of intruders.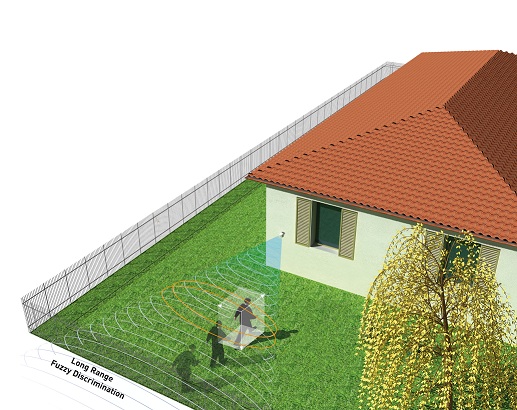 Perimeter Intruder Detection is applied to the boundary of the property, be it the external fabric of the building or the boundary fence line in open or border areas. Most situations would benefit from incorporating a Sinatech Perimeter Intruder Detection System, in addition to any other security measures involved but for high risk and sensitive areas such as airports,, power stations, governmental establishments, oil & gas refineries, research establishments, residential establishments of individuals at risk from kidnap or assassination, banks, industrial plants etc, the installation of adequate perimeter security is vital. In addition Perimeter Security can be applied to areas posing a safety risk to unauthorized persons such as water treatment plants, building sites, firing ranges, mining areas etc. and in such cases Perimeter Intruder Detection can be used to provide an early warning of intrusion or trespass and to instigate an alarm or audible safety message warning etc.